Because a weld-free floor and UHMW liner enhance the safe operation of dumping and extend the life of your trailer. Here's how.
Hicks uses Rochling UHMW liners.
Last longer.

Reduce wear.

Added thickness at the rear.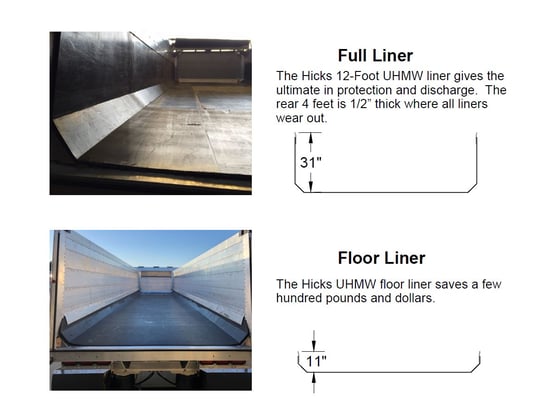 Advantages of a weld-free, modular design using Huck fasteners.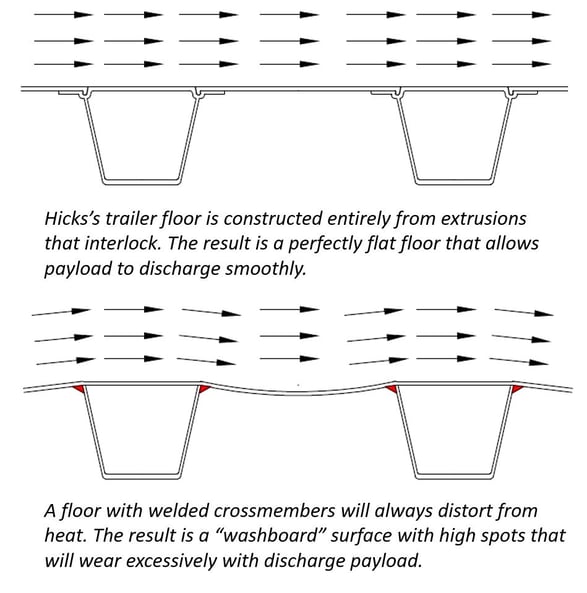 Discharge design flaws.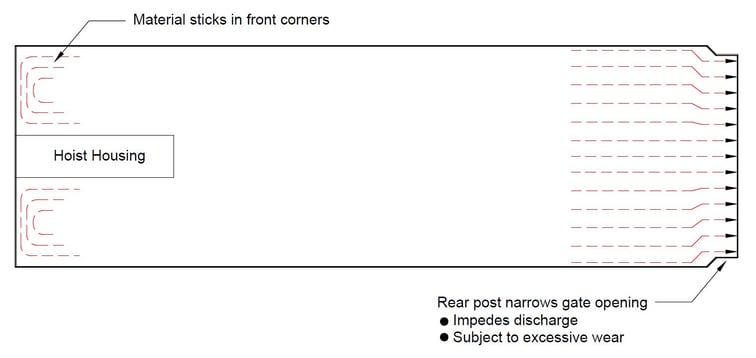 Designed for optimal discharge, minimal wear, and reduced repairs.
The rear of Hicks's trailer is the same width as the front - straight and same width all the way through. Our liner reaches the furthest possible, providing optimum protection.

Not to mention, because of Hicks's modular design using Huck fasteners, our rear panel can be replaced in an hour.